Agri-food holding Agricom Group works on the Ukrainian inner market and for export. Currently the Group's enterprises cultivated 38,000 hectares of agricultural lands, which are located in four regions of Ukraine. Avena HEAD is the integral part of our holding and specializes in research & development, production and distribution of cereals.
Distribution as one of the most important activity of our company has the highest dynamics of development and requires additional investment, including through modern equipment and technology. Products of Avena HEAD are presented in all regions of Ukraine and at the largest national grocery chains with its own trademarks of cereals.
To build a responsible, traceable and innovative business, our sale team needs to establish and maintain appropriate contacts with the most progressive producers, manufacturers, buyers and industry experts abroad.
One of main objectives of our ambitio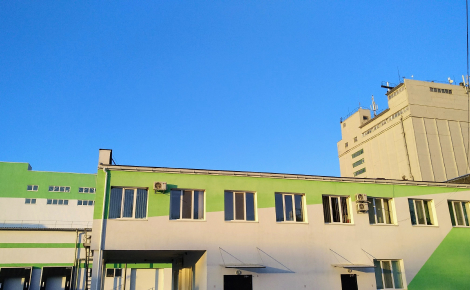 us team is to enlarge international cooperation with retail chains, wholesale buyers, distributors, food processors and packers abroad.
The key lines for mutual cooperation are following:

- contract manufacturing (B2B segment);
- Private Label solutions;
- the joint development of new products for international markets;
- supply of products with our own brands;
- maybe you will present your own proposal by studying our capabilities.
To achieve the above goals, we intend to initiate meetings with potential customers worldwide, take part in international exhibitions and invite appropriate delegates to visit our newly built Avena HEAD factory. So, welcome to all interested persons who value both the products of healthy foods and transparent business!